Well folks, we finally made it. It's almost time to close the door on another year. To say it's been a crazy few years is a complete and total understatement. While a lot of things seem to be completely out of our control, how we live our lives every day is within our control.
With a new year around the corner, there are some things we can do to set ourselves up both professionally and personally. Although new year resolutions and goals aren't for everyone, I think we can all benefit from adding some direction to the upcoming year.
So, I thought now would be a great time to share some new year's resolutions for freelancers to make in 2023 — but we'll get to that in a minute. First, I wanted to share some of the things I've learned since I started working from home as a full-time freelance writer.
Want to skip ahead? Click here to dive into the resolutions.
A Look Back at 2022
2022 was my fifth year of freelance writing full-time. I've learned a lot about planning ahead, discipline, and how to be resilient over the last three years.
Some of the biggest insights I've gained are how to:
In the last year, I've added even more insight to my FAQs archive about freelance writing.
It's basically a one-stop shop for all the questions I've received/experiences I've had with freelance writing, freelancing, and running an online business. I highly recommend checking it out — and feel free to submit a question while you're there!
Okay, now on to the reason you're really here:
New Year's Resolutions for Freelancers to Make in 2023
Full disclosure, I'm not a huge fan of new year's resolutions. Don't get me wrong, I like the idea of making resolutions.
The problem is that I, like many others, often abandon those resolutions a few months into the new year. Instead, I prefer to set goals and create a plan of action to achieve them.
That being said, I've started looking at new year's resolutions as a way to facilitate those goals.
Here's an example:
A common new year's resolution for freelancers is to make more money, which is very broad. The key to actually making more money as a freelancer is to develop a strategy to do so.
Rather than simply making the resolution to make more money and calling it good, narrow it down. Define what financial success means to you and set detailed goals and action steps to help you get there.
Ask yourself:
How much more money do I want to make each month/year?
What can I do to come closer to that goal? (sell more packages, raise your rates, etc.)
Are there any other areas of my finances that I can improve?
By taking a broad new year's resolution and breaking it down into smaller goals, you're more likely to stay motivated and on track. Now, let's look at some of the new year's resolutions for freelancers to make in 2023.
01. Set Good Goals
What better way to help your freelance business thrive in the new year than by setting goals? Before the ball drops, take some time to evaluate where you're at in your business and what you hope to achieve in the new year. This will give you an excellent starting point when it comes to defining your goals for 2023.
That being said, there are three important things to keep in mind when setting goals:
Make sure they're SMART goals, meaning they're specific, measurable, attainable, relevant, and timely.
Don't just set it and forget it–write your goals down and revisit them often throughout the year.
Mindset matters–you need to actually believe in your ability to reach your goals. Negative self-talk is a surefire way to keep you from making your goals a reality.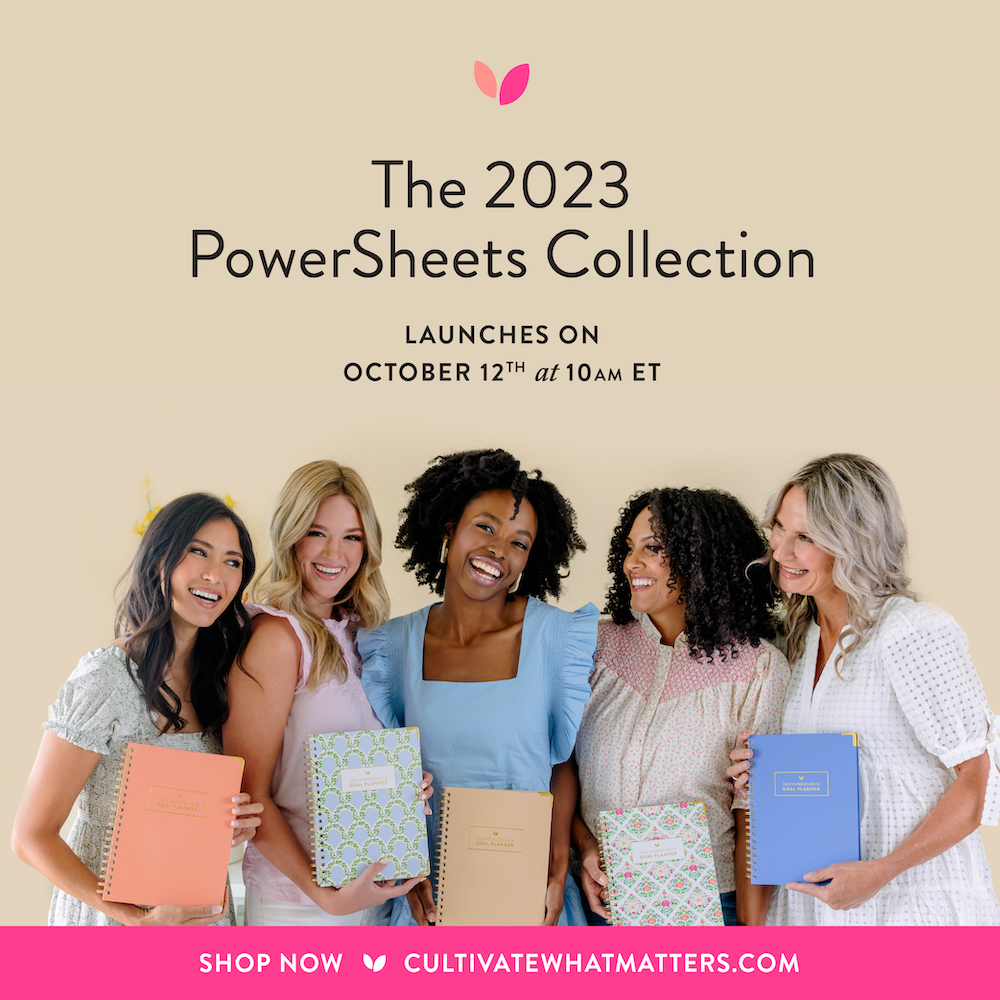 Elna Cain sums up how important mindset is really well in her blog post on setting writing goals for new freelance writers:
"To be successful with goal setting you have to know that you WILL accomplish these goals and that these goals WILL help you be more successful than if you never created these goals in the first place." – Elna Cain
Regardless of the services you offer, I highly recommend checking out her blog post. And, if you need help with changing your mindset, Jen Sincero's book, You Are a Badass is worth checking out.
Need a little help to figure out where to take your business in the new year? HoneyBook created a really cool quiz. Here's a quick description from HoneyBook:
"Take the business personality test to see which of the 16 personality types matches you and your business, alongside your set of strengths and opportunities for growth. Based on your results, you'll receive tips specific to your type so you can take your business to the next level in 2023. The quiz takes 10 minutes but gives you a year's worth of actionable tips. So what will your business personality be? Take the quiz and share your results!
"
This is such a fun way to jumpstart your goals and vision for 2023! I took the quiz and my results said I'm an Actualizer. If you take the quiz, I'd love to know what you got so be sure to share your results below.
02. Automate and Outsource Work
In 2023, make a goal to work smarter, not harder. That means streamlining your business to maximize your workflow and stop wasting time on little things.
Create templates for invoices, contracts, emails, etc
Invest in financial software that automatically sends recurring invoices and late payment reminders
When you can't automate something, consider outsourcing it. Outsourcing work as a freelancer allows you to take time-consuming and/or unenjoyable tasks off your plate so you can focus your energy elsewhere — preferably on the tasks you enjoy and that are going to make you money.
Not sure if you're ready to outsource work? Check out this guide.
03. Uplevel Your Skills
Plan to invest in your education in 2023, whether it's free courses, classes at a local university, or online workshops. No matter the cost, continuing your education can be vital to your success as a freelancer.
Need some suggestions? Here are some great courses to take in 2023:
04. Practice Gratitude and Mindfulness
I said it once and I'll say it again; mindset matters. Gratitude and mindfulness go a long way in increasing overall happiness, which can help you achieve better business results. Incorporating them into your day-to-day is a no-brainer!
First, taking the time each day to write down a few things you're grateful for helps to put things in perspective and you'll begin to appreciate the small things in life. This is especially beneficial in reducing the feeling of imposter syndrome.
Next, practice mindfulness. Pay attention to what you're doing and why you're doing it. Listen to the people around you and really focus on what they're saying. Not only will you start to feel more in tune with yourself and the people around you, but you'll also learn to be more empathetic.
05. Make the Most of Social Media
Truth be told, an email list ranks #1 but social media comes in at a close second. Developing an online marketing strategy that works is an essential piece of starting and growing an online business. The sooner you improve your digital marketing skills, the better, so make an effort to optimize your social media efforts in 2023.
Sure, other things may seem more important but staying active on social media creates brand recognition and increases the chance you'll get noticed by your target client. Not only that, but staying active on social media can help you identify the needs of your audience and find ways to better serve them.
06. Say No More Often
As freelancers, we sometimes find ourselves trying to do everything. Even when we aren't sure a project is the right one for us, we still take on the work. In 2023, learn how to say "no." I promise the world won't crash down around you!
Learning to say no to work can be scary, especially when starting out. After all, not working means you're not making money.
The truth is, taking on too much work for too little money, working with terrible clients, and working on projects you find unenjoyable or make you uncomfortable will leave you feeling burnt out and ready to quit; the exact opposite of what you want, right?
Learn to say no to:
Low-paying work
Projects that don't interest you or are outside of your wheelhouse
Time-consuming projects
Taking on more work when you're overloaded
Nightmare clients
Instead, focus on finding your niche and accepting work within it. When you see a red flag while discussing work with a potential client, don't ignore it.
07. Take Measures to Get Paid Every Time
One of the biggest issues freelancers experience is related to invoicing and collecting payments. There are multiple projects happening at once, all with different deadlines, and handling admin tasks while completing work can be tough to balance. Make invoicing and collecting payments easier with financial software.
Most freelancers and creative entrepreneurs swear by programs like FreshBooks and HoneyBook, but for freelancers on a budget, paying for financial software can be difficult. Luckily, there are free programs like WaveApps that have a lot of the same features as paid software does. At the very least, it will get you by until you feel comfortable investing in FreshBooks or HoneyBook.
Financial software is a great way to automate the process of invoicing and collecting payments. With software like WaveApps, you can easily:
Set up recurring invoices to send automatically
Set invoicing terms
Send automatic reminders for invoices that are coming due as well as late payments
Offer online payments to clients
With a system in place, you don't have to worry about invoices getting lost in the shuffle or track down clients for payments — at least, not as often!
Also, make sure you have a solid contract in place before you complete any work. That way you know you have legal protection if an issue comes up.
08. Evaluate Your Freelance Finances
It goes without saying the financial health of your business (and personal life) is important to maintain. The end of the year is the perfect time to take a look back at your finances and create a financial plan for 2023.
Ask yourself:
Am I charging enough?
What services were most requested by my clients?
What was the least profitable service I offered?
Where can I make adjustments?
Once you've identified the answers to those questions, make a plan to do things like:
Set financial targets for the new year
Lower business and personal expenses
Eliminate any business or personal debt
Increase your credit score
Hire an accountant
09. Make Time to Practice Self-Care
No matter what you do for a living, self-care should always be a priority. Taking care of your mental, emotional, and physical health is so important to living a full and happy life.
There will be times when work seems to overpower everything else due to deadlines, needy clients, and overlapping projects. No doubt you'll start to feel overworked and stressed out while finding yourself on the path to burnout.
This new year's resolution is a great reminder for freelancers to be proactive and prevent burnout.
Take time to catch your breath — even if it's just for a few moments a day — and do something for yourself. Make time to unwind by doing something that relaxes you at the end of the day. Whether it's a soak in the bathtub or watching Friends on Netflix, do what makes you feel good.
Just as important as your mental and emotional health is your physical health. Freelancers tend to spend a lot of time sitting at their desks, only coming up for air to nuke the coffee they forgot about every once in a while.
Living a sedentary life can lead to a lot of health problems, so adding some form of exercise to your daily routine is vital to your well-being. Schedule a break during the day to go to the gym or simply take a walk. Even 10 or 15 minutes is better than nothing!
10. Be Present
An extension of self-care, making an effort to be present is important to building healthy relationships and enjoying life.
Make it a plan to spend more time with loved ones in 2023. Fully immersing yourself in what you're experiencing makes that time so much sweeter. So, shut down your laptop, silence your phone, and just enjoy the moment.
Make 2023 the Best Year Yet
A brand-new year means a fresh start and a chance to accomplish great things in your business. Committing to some or all of these new year's resolutions will help you set your freelance business on the right path in the new year. Better yet, having specific goals and milestones in mind will help motivate you to actually achieve them.
And remember — regardless of the resolutions you make or the goals you set for 2023, the important thing is to stick to them! Stay dedicated, be willing to put in the work, and learn as you grow your business.
I hope you found this article helpful. You may also want to check out these guides on how to get your freelance business for the new year and getting motivated after the holidays.