So do you decided to become a freelance writer, congrats! Freelance writing is such a rewarding gig. In addition to getting do something you love, freelancing provides a lot of flexibility; you can work when, where, and how you want.
What's not to love?
If you're totally new to freelance writing, you may be wondering what to do next to ensure you're on the right path.
In truth, everyone's freelance journey is different.
But there are plenty of freelance writing milestones that you can strive for. Knowing what they are can help you set goals for your freelance writing and help you grow a successful business. Eventually, you may even be able to freelance write full-time!
Ready to learn what the common milestones are for new freelance writers? Let's dive in!
10 Freelance Writing Milestones to Achieve as a New Writer
01. The First Written Piece
You may have reached your first freelance writing milestone without even realizing it.
It's the moment when you write something — a personal blog post, a journal entry, essay, etc. — and think to yourself, "This. This is what I want to do." That experience sets you on the path to becoming a professional writer.
It's an exciting moment, and the start of your freelance writing journey.
02. The First Client
Winning your first client is a big deal. It can take some time to actually get your first freelance writing gig — which can be incredibly frustrating for new freelance writers.
But when you finally sign a contract with your first client, all that frustration is worth it.
How do you get your first freelance client?
Well, there are actually a lot of ways to find clients:
Applying to ads on freelance job boards
Word of mouth referrals
Browsing social media
Try different methods and be persistent. Eventually, that first client will come!
03. The First Published Piece
In terms of freelance writing milestones, reaching this one is a huge achievement. You should definitely throw yourself a little celebration! Balloons, champagne, mini dance party — celebrate however you like as long as you take a moment to bask in it!
Not only does it feel good to get your first piece published, but it means you have a quality sample to add to your freelance writing portfolio. That's a huge thing!
As a freelance writer, samples of your work are important. They're how you show potential clients your skills and convince them to work with you.
Be sure to update your portfolio once your work is published.
04. The First Rejection
While getting your first piece of work is a major high, there's an opposite side of the spectrum: rejection. It's safe to say that no one likes to be rejected, but this is a freelance writing milestone you should be proud of.
Every single writer experiences rejection at some point — especially if you're sending regular cold email pitches.
Rejection can leave you feeling shaken, but it's proof that you're putting yourself and your writing out there for the world to see. You're actively pitching your work and ideas, which means you're taking steps to grow your business and achieve your freelance goals.
How could you not be proud of that?
That said, handling rejection can be a little easier said than done. When it happens to you, don't let it suck you down. Take it for what it is: a learning experience.
Receiving a rejection email doesn't have to be a negative thing. It and can:
More importantly, remember that rejection is a natural part of freelance writing. You're not alone, so learn to accept it, adapt, and move on.
Related: 6 Positive Ways to Deal With Rejection as a Freelance Writer
05. The First Paid Invoice
Nothing feels better than the first time you get paid for your freelance writing services. This is one of the biggest freelance writing milestones you've been working toward. It's validation that you're capable of making a living doing something you love to do.
Every freelance writer will achieve this freelance writing milestone at some point. If you haven't yet, don't fret! Keep at it and you'll soon be able to invoice your first client.
On that note, make sure you have the proper systems in place for invoicing.
WaveApps is free accounting software, which makes it a great option for those on a budget.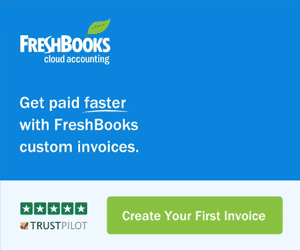 FreshBooks is also a great choice for those who are further along in their freelance journey and need more robust features.
06. The First Testimonial
New and experienced freelance writers experience imposter syndrome from time to time. Having a client recognize your work with a great testimonial can nip it in the bud.
Getting a client testimonial is always exciting, but there's nothing like the very first time someone validates your work.
In addition to giving you all the warm and fuzzies, a testimonial offers social proof to potential clients. It shows them that you're capable of helping them achieve their goals and produce results-oriented writing.
Leverage that valuable social proof in every way possible!
Add the testimonial to your website
Ask the client to copy their testimonial in a Google review
Share it on social media
Use it marketing material
Add it to your about section on LinkedIn
Use it in the sidebar of your freelance writing blog
Write a case study about the client's experience and the results you achieved
Use it in your email marketing campaigns
TIP: Start a "Hype" folder in your email inbox. Every time a client or reader compliments your work, put it in that folder. When you need a quick reminder that this is what you're meant to do, read through the emails.
07. The First Mistake
It may not be your favorite freelance writing milestone, but mistakes happen. Freelance writers are human after all!
So, what should you do when you make a mistake?
You have to own it and take steps to fix it.
Hopefully, your mistakes will be minor. Investing in the right tools will help you put your best foot forward. A writing tool like Grammarly is perfect for preventing mistakes of the spelling/grammar variety.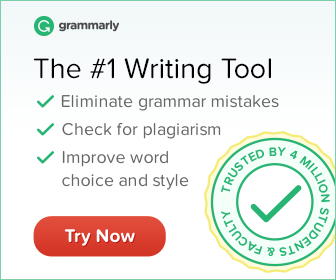 If you just hit send on a project and noticed you made a mistake, it's not too late to fix it. Email the client right away to let them know so it can get fixed.
If your mistake is more significant, such as missing a deadline, don't panic. Again, you have to own up to it, apologize, and offer the client a solution.
Related: 9 Best Writing Tools for New Freelance Writers
08. The First Referral
If you do good work as a freelance writer, your clients will be excited to share your business with their own network.
This freelance writing milestone gives you a huge credibility boost.
It means your clients trust you and believe in the quality of your work. So much so, that they're willing to stick their neck out for you to their professional connections.
Client referrals are earned, so be sure to provide your clients with the best service possible. Under promise and overdeliver, and eventually, those referrals will come.
That said, you don't have to wait for a client to take the first step in the referral process. Sometimes you have to give them a little nudge to get the ball rolling.
If you've recently completed an assignment that they gave you positive feedback on, ask them politely if they know of any connections that could benefit from your services and if so, to connect you.
When you can, return the favor.
If you come across someone that could benefit from a client's services, make a connection. They'll not only appreciate it but will be more likely to send referrals your way in the future.
Related: How to Impress a Freelance Writing Client
09. The First Quarterly Taxes
Self-employment taxes are a bummer, but this freelance writing milestone is an indication you're doing something right.
Making your first quarterly tax payment means you're bringing in money from your freelance writing business. Even if it's just a few hundred dollars, that's something to celebrate!
If you're not a numbers person, I highly recommend working with an accountant. They'll help you navigate the process and make sure you're calculating things correctly.
That said, this guide from The Write Life will help you get an understanding of how it all works.
Related: 5 Tips for Managing Money as a Freelance Writer
10. The First Day of Freelancing Full-Time
Eventually, you may want to turn your freelance writing side hustle into a full-time gig. It's an awesome goal to have, but this freelance writing milestone won't come easy.
Building a full-time freelance writing business takes plenty of hard work. You have to constantly be pitching clients, marketing your business, and showing up where your ideal customer is — all while completing assignments.
That said, it's not impossible! When the day finally comes to quit your traditional job and freelance full-time, it will be proof that your hard work and dedication have paid off.
Strive to Reach Your Goals
There you have it; 10 freelance writing milestones for new writers!
Remember, everyone's freelance journey is different. If it's taking you longer to reach certain milestones, don't get discouraged. The key is simply to get started, and more importantly, to keep going when it feels impossible. You got this!
What's next?
You may want to check out these guides on creating freelance writing samples that stand out and how to market yourself as a freelance writer.
---
Did you find this article helpful? Pin it on Pinterest!