Many new freelancers are surprised to find out how much work actually goes into freelancing. But, freelancing is a business and for it to grow, you need to have the right tools in your toolkit.
From project management tools to marketing tools, it's important to invest in and utilize tools that support and streamline your business processes. After all, your freelance business is only as effective as the tools you use.
Not sure what tools you need? You're in luck! This article covers 13 of the best tools for freelancers.
Let's dive in…
What are the Best Business Tools for Freelancers?
Whether you're going it solo or have a small team, having these tools in your toolkit will help propel your freelance business forward.
01. WordPress
Every freelancer needs a professional website and portfolio. Having a well-designed website is so important because it:
Helps potential clients find you
Let's you showcase your best work
Helps you stand out from other freelancers
My favorite platform for creating a great looking website is WordPress. There are thousands of website themes to choose from, making it easy to get a look that matches your style and brand. You can also add different plugins to customize your site.
Some of my go-to shops for WordPress themes are Hello You Designs, 17th Avenue Designs, and Bluchic.
If you want a more custom look, I highly recommend Divi from Elegant Themes or Elementor. Both use drag and drop builders and templates to get you started.
As far as plugins, here are some I suggest:
Click here to learn more about creating a WordPress site with SiteGround.
02. Google Drive
Google Drive is an important part of my writing business and it's one of the best tools for freelancers. It's such a great way to keep your files organized and share them with clients as needed.
As a freelance writer, my favorite feature is the ability to provide feedback and suggest edits directly in the draft. There's no need to keep track of multiple versions of a document because you can both edit in real-time. All changes are stored in the cloud, so you can always bring back a previous version if you need to.
There's so much you can do with Google Drive too; from spreadsheets and word documents to forms and surveys to image sharing and more.
03. Trello
One of the most important tools for freelancers to have is one for managing projects.
I've tried quite a few project management tools in the last few years, but Trello is by far my favorite. It helps me keep all of my clients and projects organized. It also makes it easy to stay on top of deadlines and see upcoming projects.
With Trello, you can make different boards and assign them a specific purpose. Then each board can have different lists with corresponding tasks outlined on cards.
In addition to my project management board, I have an editorial calendar for The Quiet Type and my business website. If you aren't sure where to start or what your board needs, I recommend checking out Trello's templates.
Of all the project management tools I've tried, Trello just seems to work the best for me personally. I love how versatile and easy it is to use. That said, I'm also a big fan of Asana and have heard great things about ClickUp.
04. Toggl Track
Tracking your time is so important as a freelancer. Knowing how much time you're dedicating to certain tasks is a must for managing your business effectively. Here's why:
Having an idea of how long you're spending on certain tasks makes it easier to set your rates and ensure you're charging enough.
If you bill hourly, you need to know exactly how many hours you've worked.
You can identify areas where you could be more productive.
Tracking your time reminds you to take occasional breaks.
There are plenty of options out there for time tracking, but Toggl is the best in my opinion.
With Toggl, you track your time according to individual clients and project types. You can also add tags to each project to delineate between different parts of the process, such as research or editing.
Toggl integrates with over 1,000 apps, including popular project management platforms like Trello and Asana. You can also use it with Google Drive, Google Calendar, and Evernote.
Get started with Toggl for free.
05. Acuity Scheduling
Managing your time is essential to running your freelance business. One of the biggest time stealers is the back and forth that comes with trying to schedule meetings with clients through email.
Freelancers who have a lot of client calls know exactly what I'm talking about.
You: Let's set up a call to discuss. When are you available?
Client: I'm free anytime!
You: How does Wednesday at 2 PM sound?
Client: Oh, I have another meeting then. How about Thursday at 11 AM?
You: I'm not available then. Is there another time that will work for you on Thursday?
Rise and repeat.
Seriously, it can go on forever. The best way to eliminate that back and forth is by automating appointment scheduling.
Acuity Scheduling is one of the best appointment scheduling tools for freelancers. You just set up your availability and clients can pick and book a time slot. They'll receive a confirmation email with a calendar invite. You can also create different appointment types and corresponding forms based on your services.
Whether you use Acuity or a free appointment scheduler like Calendly, this is one of the best tools for freelancers looking to automate their meetings.
Learn more about Acuity Scheduling.
06. HelloSign + The Contract Shop
Contracts are so important for protecting your freelance business. There's nothing like the peace of mind that comes from knowing your business is legally protected.
HelloSign simplifies the document signing process. You can easily send, sign, and collect legally binding signatures from your clients in an instant. HelloSign also integrates with Google apps and has a template feature so you can customize the documents you use the most.
If you don't have a contract yet, it's time to change that! I highly recommend checking out The Contract Shop. All of the contracts and legal templates are created by an actual attorney and sorted by industry.
You can find contracts for:
Copywriters
Graphic Designers
Independent Contractors
Photographers
Social Media Managers
+ More
Try HelloSign for free or click here to Browse The Contract Shop.
08. FreshBooks
Bookkeeping is my least favorite part of running an online business but it's a must. Luckily, there are plenty of accounting options to choose from. I've been testing out FreshBooks and have been pretty pleased so far.
Creating professional-looking invoices is a breeze with FreshBooks. Better yet, it gives clients multiple options for making payments so they can choose the one that works best for them. The ability to pay an invoice with just one click really cuts down on late payments!
In addition to invoicing, you can also track your expenses, send proposals to clients, and track your billable hours.
If you're not ready to invest in bookkeeping software, I can't say enough things about WaveApps. It's comparable to FreshBooks and Quickbooks and 100% free to use.
08. LastPass
There are two types of people in this world:
Those with an ironclad memory
Those who forget their password moments after creating it
I fall firmly into the second camp. If you're like me, a password management tool like LastPass will be a lifesaver. The only password you actually have to remember is the one you used to create your LastPass account.
As a freelance writer, I have direct access to many of my clients' WordPress sites. LastPass makes it easy for me to store those passwords securely. Best of all, the browser extension will autofill them for me so I don't have to constantly look up passwords.
Another really cool feature is that you, your team, and your clients can safely share login info with one another without ever sharing your real passwords.
Learn more about LastPass here.
09. Grammarly
Do spelling and grammar errors make you cringe? Me too! As the face of your freelance business, it's safe to say you want to make a good impression. The way you write is a big part of that.
Whether you're a great writer or not, Grammarly will be your new best friend. It's sort of like spellcheck but so much better.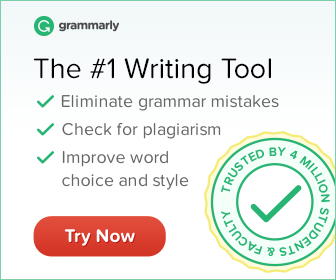 The free browser extension will check your emails, social media captions, and documents for spelling, grammar, punctuation, syntax, and more. You can use it with a lot of different apps too, including Google Drive.
You can definitely get by with the free version of Grammarly, but if you write a lot of content, the premium plan is worth the investment. The premium plan includes advanced features that check for things like plagiarism, engagement, clarity, and delivery.
Get started with Grammarly here.
10. Streak
One of the best tools for freelancers who rely on cold email pitching is Streak. With the free Chrome extension, you can easily track any email you send.
Not only do you know when your emails are getting read, but you can create different pipelines and track where you are in the pitch process. Steak allows you to add different stages to each pipeline, shows you who sent the last email, and more.
You can also set up templates to streamline writing your email pitches. What's really cool about that is you can do A/B testing to see which pitch copy gets the most positive responses and make it into a template.
Streak has a snippets feature that lets you clip chunks of copy that you reuse a lot when pitching. For example, when I send an initial pitch, I include a couple sentences listing my qualifications. With Streak, I can easily add that copy to my email with just a few clicks.
11. Stock Photo Memberships
Many freelancers produce work that requires images, from freelance writers to website designers. Knowing where to find high-quality, license-free images is a must. Luckily, there are plenty of places to find free stock photos.
Some of the best license-free stock photo sites are:
While free images are great, a stock photo membership may come in handy if you do a lot of image-heavy work. That way you can avoid using the same images that seem to circulate all over the web. I highly recommend checking out Pixistock, Ivory Mix, and Death to the Stock Photo.
12. Canva
If you provide graphics as a service or freelance writing clients ask you to submit a featured image with your content, Canva is one of the best platforms to use.
Canva is super beginner-friendly, so it's a great option if you don't have any experience making graphics or editing photos.
There are 1,000s of templates to help you get started whether you're making a featured image for a blog, social media graphics, opt-in freebies, etc.
You can also use Canva graphics for your own content and freelance business website. Many of the images on this blog and my freelance writer website were made using Canva, including the images in my freelance writing portfolio.
Click here to get started with Canva.
13. A Planner
Staying organized is essential for any freelancer. While I'm a big fan of digital project management tools like Trello, I still love a good paper planner.
I've tried many planners throughout the years, but my absolute favorite is the Full Focus Planner.
Each day has its own dedicated page, including a space for the top three tasks for the day, a to-do list, an appointment schedule, and notes.
Use this link to get $10 off a Full Focus Planner.
Some of my other favorite planners are:
That's It!
There you have it; 13 tools to help freelancers run their business more effectively. Want even more tools? Check out The Quiet Type's new and improved resource library for the complete list of tools I use to run a successful freelance writing business and blog.
If you enjoyed this article, you may also want to check out this guide on how to free up more time and these tips on managing money as a freelancer.
For more tips on freelance writing and running an online business, follow along on social media: Instagram + Facebook + Twitter + Pinterest
Pin this for later!